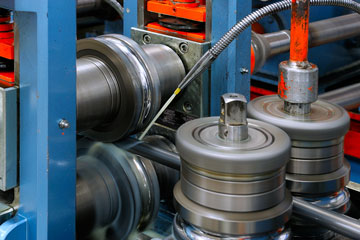 Industrial engineers determine how to most effectively utilize people, machines, materials, information, and energy in production or service industries. They are concerned with maximizing efficiency by lowering expenditures while raising productivity. Industrial engineers design manufacturing and information systems to help meet these goals. They design management control systems for financial planning and cost analysis as well as production control systems to ensure quality production. They have a hand in determining the most efficient plant locations and distribution of goods. Some industrial engineers also develop systems to determine wage and salary levels as well as job performance.

Industrial engineers should have a bachelor's degree in addition to a strong science and mathematics background. This professional education should enable them to develop complex manufacturing and information systems. In all 50 states and the District of Columbia, industrial engineers must receive state licensing if they work with the public. The licensing exam consists of two parts, the Fundamentals of Engineering (FE), which may be taken upon graduation from an accredited engineering program, and the Principles of Practice and Engineering (PE), which may be completed after four years of industrial engineering work experience.

Good industrial engineers are creative, inquisitive, analytical, detail oriented, and have well-developed communication skills in order to successfully convey new ideas and processes. New industrial engineers typically work on a limited set of production tasks or control systems and are assigned greater independence as they gain more experience. Many industrial engineers advance to management positions as their work is similar to that of a business manager.

Opportunities for industrial engineers are expected to grow faster than the national average as firms search for new ways to promote productivity and lower costs. The Institute of Industrial Engineers website has more information about training and careers for industrial engineers.
Related Directory Pages
---
About Industrial Engineers